The tables below should be used for table limits as low ($ 0.25 / 0.5) with 8 to 10 players, low-limit tables generally means more players loose allowing us to play more hands! In the upper limits will be tighter game will then play a little less starting hands. And understand that this table is not an absolute truth, but more than a starting point or a guide line.
The main objective is to give you an idea of what hands to play and in what position. Be aware that if you play too many starting hands you will quickly lose your money. I recommend that you do not play more hands than those presented below.
The framework consists of six columns indicating the starting position, number of players who have given "call"before him, "raised Pot" if someone did raise after you, say what action should do in Another described here certain situations, and finally what cards must to play!
Fixed Limit Initial Hands Tables: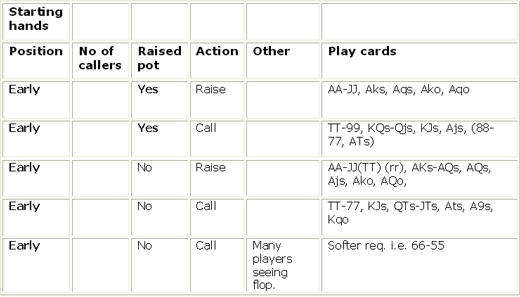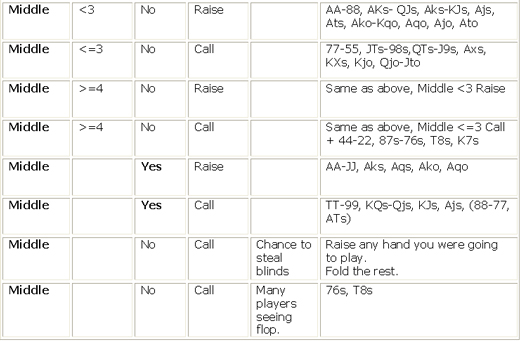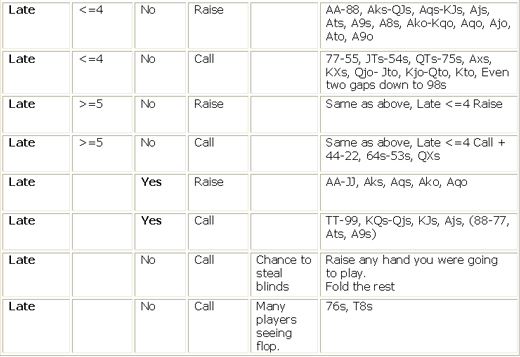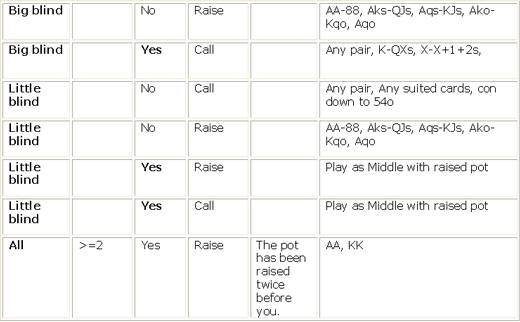 Table Source: http://www.pokerbeginner.org/ Copyright © 2010 Poker Beginner. All Rights Reserved.